The U.S. power grid is facing an elevated risk of shortages in the coming summer months amid a nationwide push to replace fossil fuel generation with green alternatives, according to the nation's top grid watchdog.
The North American Electric Reliability Corporation (NERC) — a nonprofit organization that regularly monitors the grid and makes periodic recommendations to boost reliability — published its annual summer reliability assessment Wednesday, warning that the vast majority of the U.S. grid, excluding much of the East Coast, may have insufficient reserves during high demand periods.
"The electric industry continues to face many of the challenges of the rapidly-changing resource mix," John Moura, NERC's director of reliability assessment and performance analysis, told reporters on a media call Wednesday.
"The elevated risk profiles that we're seeing are driven by a combination of conventional generation retirements seen over the last couple of years, a substantial increase in forecasted peak demand and new loads coming — we are electrifying more than we ever had in the past," he continued.
BIDEN'S LATEST CLIMATE ACTION THREATENS US POWER GRID, EXPERTS SAY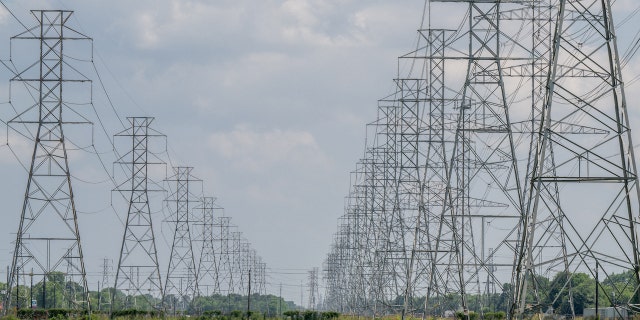 The NERC report identified nine regionals grids — which include New England, every state west of Ohio and Ontario, Canada — are facing elevated power outage risks during the 2023 summer. The analysis specifically warned that much of the risk is driven by greater reliance on renewable energy sources which are dependent on favorable weather and may be unreliable during peak conditions.
For example, the Midcontinent ISO region, which covers the grid in 15 central states including Minnesota, Michigan, Missouri and Wisconsin, may face blackout risks if "if wind generator energy output is lower than expected," NERC said. The report added wind production "is a key factor in determining whether there is sufficient electricity supply on the system to maintain reliability."
REPUBLICAN STATES PREPARING LEGAL ACTION OVER BIDEN'S POWER PLANT REGULATIONS
Similarly, the watchdog found wind conditions, which may die down during summer heat waves, are key factors for grid reliability in Texas and Southwest Power Pool, a regional operator that includes Kansas and Oklahoma, and portions of 12 additional states including New Mexico and Iowa. The report noted that Texas may not have enough dispatchable generation, such as natural gas- or coal-fired plants, to account for low wind conditions.
"We are expecting to have to rely more on renewables during peak conditions than we ever have before," Pablo Vegas, the current president and CEO of the Electric Reliability Council of Texas, recently said. "As a result of this dynamic, this summer could have tighter hours than last summer with a higher risk of emergency operations."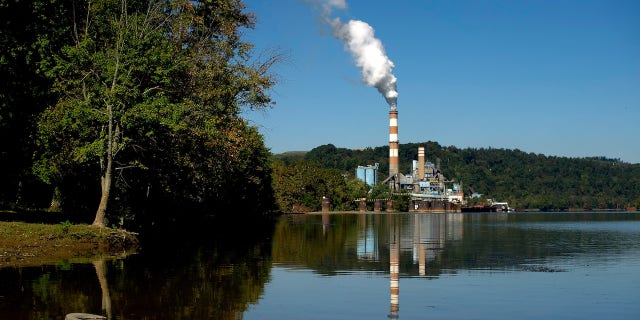 And, in the Western Electricity Coordinating Council grid region, which includes California, Arizona, Colorado, Oregon, Utah, Washington and other western states, power shortfalls may take place during the late afternoon to evening hours when the sun sets causing energy output from the area's solar farms to greatly diminish.
"The drivers here are demand growth and generation retirements that take away from dispatchable generation that is needed to maintain reliability over a range of conditions," Mark Olson, NERC's manager of reliability assessments, added on the media call Wednesday.
CALIFORNIA'S GRID FACES COLLAPSE AS LEADERS PUSH RENEWABLES, ELECTRIC VEHICLES, EXPERTS SAY
In addition, the NERC report stated that natural gas and coal delivery infrastructure constraints, new federal environmental restrictions, supply chain issues, low water levels near hydropower plants, and "unexpected tripping" of wind and solar resources during grid disturbances all represent other risks facing the U.S. grid.
Both Moura and Olson stressed, though, that the report was not a prediction and that, overall, the U.S. grid is poised to handle normal, non-peak conditions during the summer.
Meanwhile, federal and state lawmakers have pushed policies which would transform the grid from one reliant mainly on fossil fuels like natural gas and coal to one more dependent on clean energy like wind and solar energy. At the same time, lawmakers have also supported an expansion of electric vehicles which would increase demand on the grid.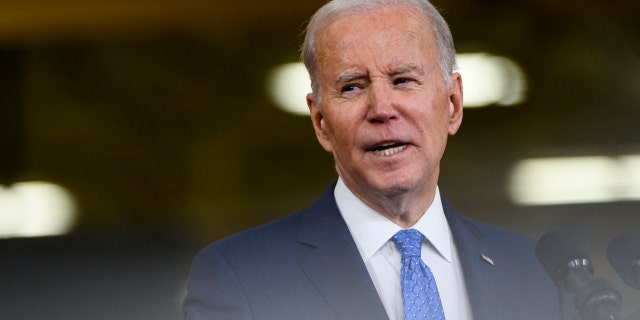 However, experts have warned that rushing such a transition could lead to devastating impacts on consumers.
"Electricity in America is becoming increasingly intermittent, and it's because we are transitioning rapidly towards unreliable and untested wind and solar," Daniel Turner, the founder and executive director of Power the Future, told Fox News Digital in an interview last week.
As part of President Biden's climate agenda — he announced in 2021 his intention to create a 100% carbon pollution-free power sector by 2035 — his administration has pushed policies boosting renewable power sources like wind and solar farms. While such green energy has grown dramatically, buoyed by favorable federal and state incentives, they still produce just 14% of U.S. electricity and are intermittent.
Solar panels, for example, produce just 25% and wind turbines produce 34% of their listed capacity, according to the Energy Information Administration. Coal, natural gas and nuclear power plants, meanwhile, produce 49%, 54% and 93% of their listed capacity, respectively.