Some Amish communities are adopting electric bicycles (e-bikes) for quick and efficient travel.
Multiple electric transportation publications have reported that members of select Amish groups are riding e-bikes instead of the horse-drawn carriages that have long been associated with the traditionalist Anabaptist Christian church.
The travel shift might surprise non-Amish Americans since many believe all Amish communities are against electricity and technology for religious reasons, but that's not true for all members.
GUIDE TO AMISH COUNTRY YOU'VE NEVER SEEN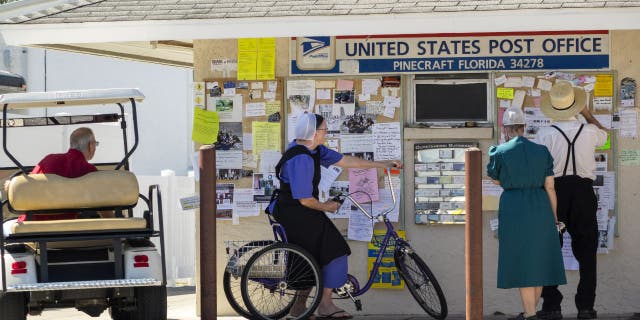 Where do the Amish stand on electricity?
Discover Lancaster, the official tourism group for Pennsylvania Dutch Country, which is home to about 30,000 Amish residents, says limited forms of electricity and machinery are acceptable within Amish communities, such as batteries, telephones and certain tractors.
Tech that requires a public power line, such as televisions and computers, are generally not allowed because the Amish believe it can lead members away from their faith, lifestyle and weaken family or community structures, according to the tourism board.
"As is typical of the Amish, when a new technology comes along, its effect on the church and community is examined," Discover Lancaster wrote in an "Amish & Technology" article.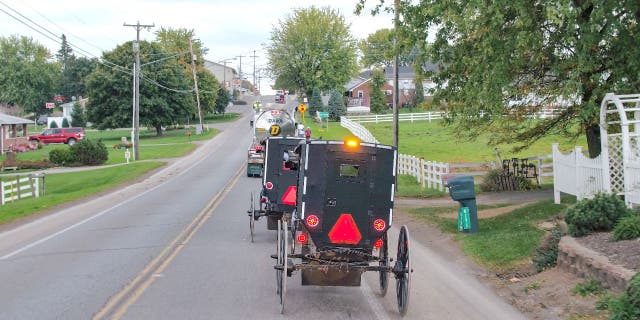 "The technology should not be an intrusion into the home, but rather serve the social purposes and goals of the group," the tourism board continued. "With that in mind, the Amish often re-purpose the technology, in a sense, to align with their community beliefs."
SAY GOODBYE TO PEDALING WITH THESE E-BIKES OF 2023 
Ohio's Amish Country, an online and magazine publication that reports on Amish living in the Buckeye State, which is home to about 76,200 Amish residents (according to Ohio.gov), says electricity use is less common in Ohio Amish groups, but there are some caveats.
Amish communities have reportedly converted electric appliances to run on gas or propane, including washing machines, refrigerators, water heaters and stoves.
"Because the Amish lifestyle is a deliberate effort to separate from the world and maintain self sufficiency, they decided in the early part of the century that linking with electrical wire would constitute a connection with the world and would violate the Bible's instruction not to be conformed with the world," Ohio's Amish Country wrote in an "Amish FAQs" webpage.
While many members of the Amish live with little to no electricity, some communities allow members to ride in cars or buses, but they can't own these forms of transportation, according to Ohio's Amish Country.
PENNSYLVANIA IS ROLLING THE DICE WITH A CASINO IN THE HEART OF AMISH COUNTRY 
Some Amish groups have reportedly adopted windmills that convert wind power to electricity.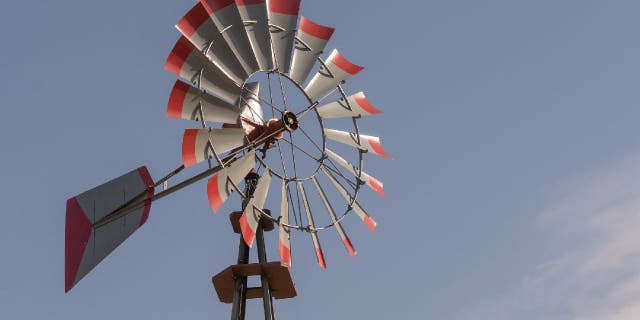 "This is acceptable because it is self-reliance on a natural, Godly source of power as opposed to being connected to our power lines with their man-made electricity," Ohio's Amish Country wrote on its FAQ page.
E-bikes in Amish communities: A former Amish member chimes in.
Emma Gingerich, 35, left her Amish family at 18 years old in Eagleville, Missouri, to live a life outside the Swartzentruber Amish community she grew up with, which has Pennsylvania German origins and is said to be the most conservative sect of the Amish. 
The Swartzentruber Amish have stricter rules against the use of modern amenities, Gingerich told Fox News Digital. 
SMART BIKE LOCKS: HOW CYCLISTS AND BIKE SHARERS ARE USING TECH TO FIGHT THEFT
"It depends on the group because I know that my community does not allow any bicycles at all," said Gingerich who now resides in Midland, Texas.
"I think they think that [nonelectric and electric bikes are] considered modern technology because the English (non-Amish) people use it," she continued.
Gingerich said it's usually the church who will decide whether the community should use modern tech, and she knows of some Amish sects, like the Old Order Amish subgroup and Amish communities in Pennsylvania, who have ridden nonelectric bikes.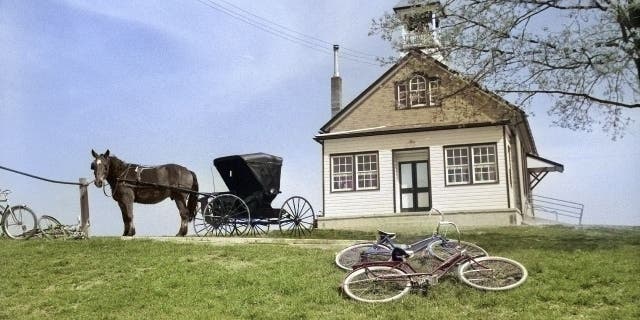 4 HEALTHY HABITS TO STEAL FROM THE AMISH
As a former Amish constituent, Gingerich said she's not surprised that some members of the Amish are moving towards e-bikes for travel since the "world is advancing."
"Some [Amish] do find ways to be innovative, some do not," she continued. "Swartzentruber do not." 
How are e-bikes being used in Amish communities?
Fox News Digital reached out to multiple e-bike shop owners and sources for comment but did not immediately receive responses.
Recent articles from Electrek, an electric transportation news website, and The Cool Down, a climate and technology news website, both cite a 2021 article from This E-Bike Life to illustrate how electric bicycles are being used in select Amish communities.
OHIO DEPUTY ENCOUNTERS 'DRUNK AMISH GUY' SLUMPED OVER IN MOVING BUGGY: 'THE HORSE KNOWS HOW TO GET HOME' 
David Mullett, a member of the Old Order Amish Church and owner of E-Bikes of Holmes County, which appears to still be in business in Ohio, said electric bicycles are speeding up travel for Amish groups.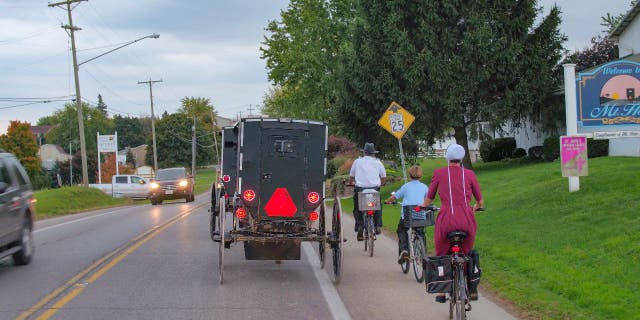 "It's a lot quicker to jump on your bike and go into town than it is to bring your horse into the barn, harness it to the buggy, and go," he told This E-Bike Life.
Ray Pierce, the founder and CEO of Zippy Cash for Cars, a local car-buying and selling company that's based in Los Angeles and operates in multiple states, told Fox News Digital that he's seen e-bike sales eclipse electric car sales in general, especially in states like New York and Florida.
Certain Amish groups appear to have followed this buying trend and have fit e-bikes into their lifestyle because it's a faster means of transportation that has a low environmental impact, according to Pierce.
CLICK HERE TO SIGN UP FOR OUR LIFESTYLE NEWSLETTER
"From different sources that deal mainly in the bikes segment, we came to know that Amish are not only buying e-bikes but also selling them," said Pierce, who has served more than 220,000 customers nationwide in the last two decades.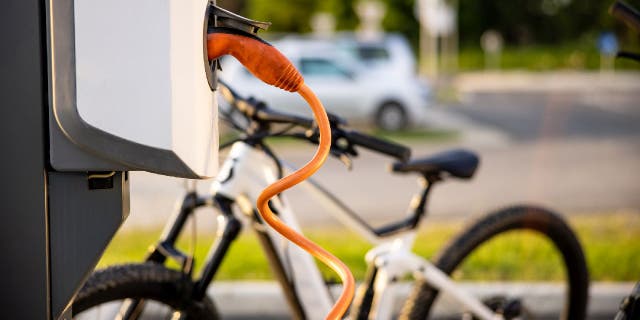 "Particularly in Ohio, there is a rise in the e-bike trend in Amish [groups]," he continued. "However, this adaption to technology is not for the whole community. Amish communities from other states are not as keen to shift their living patterns for now."
History of the Amish: How did the religious group come to be?
The Amish church was formed in 1693 and it was led by Jakob Ammann, a Swiss Anabaptist Mennonite leader, according to Britannica, a fact-checked encyclopedia.
Anabaptism, which means "again baptized," is a Christian movement that can be traced back to the Protestant Reformation (AKA Radical Reformation) in 16th-century Europe, which resulted in the formation of several Christian branches – including the Mennonite – as followers separated from the Roman Catholic Church.
FOLLOW US ON FACEBOOK FOR MORE FOX LIFESTYLE NEWS
Ammann's religious teachings encouraged separation from state churches, excommunication for liars and foot-washing during worship services, according to Britannica. Homogenous styling became a staple for Ammann's followers, which included plain and modest dressing, untrimmed beards and hair and no jewelry.
Amish communities formed in Switzerland, France, Germany, Holland and Russia, but Ammann's teachings caused a schism among his coreligionists, according to Britannica.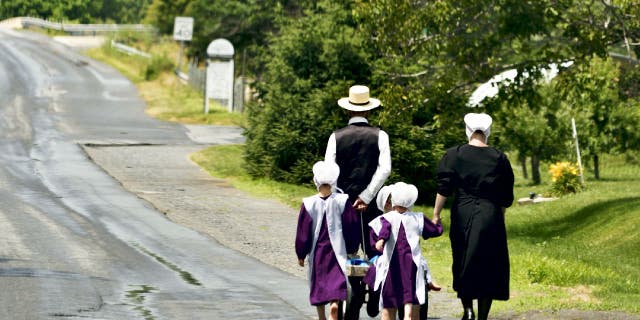 In the 18th century, Amish groups emigrated from Europe to North America, and many settled in eastern Pennsylvania, where Amish communities still stand and uphold a self-reliant lifestyle.
"The Amish attire, which is essentially that of 17th-century European peasants, reflects their reluctance to change, their respect for tradition, and their interpretation of biblical strictures against conforming to the ways of the world (e.g., Romans 12:2)," Britannica wrote in a passage about the Amish.
As of June 2022, there are approximately 373,620 Amish adults and children living in the U.S. across 32 states, according to a population estimate published by Elizabethtown College, a private four-year college in Pennsylvania.