Republicans in the House of Representatives on Wednesday blocked an effort by Democrats to expel embattled Rep. George Santos, R-N.Y., in a party-line vote that referred the matter to the House Ethics Committee.
Seven Democrats, including all five on the Ethics Committee, voted present while Republicans made up all the yes votes and Democrats all the no votes.
The expulsion resolution was first introduced by Rep. Robert Garcia, D-Calif., in February, who brought the legislation to the floor as a privileged resolution — one week following Santos's indictment on federal charges — which required a vote be held within two legislative days.
GEORGE SANTOS PLEADS NOT GUILTY TO FEDERAL CHARGES DURING FIRST APPEARANCE IN COURT: 'IT'S A WITCH HUNT'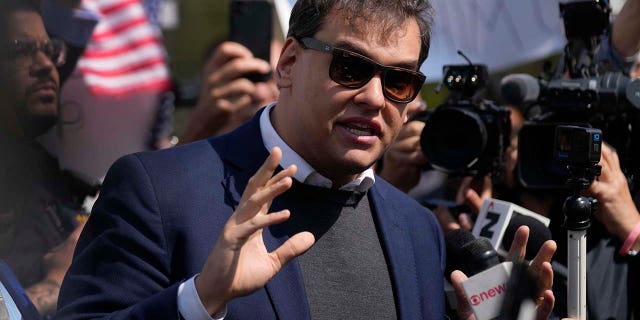 House Speaker Kevin McCarthy, R-Calif., then chose to hold the vote on referring the resolution to the Ethics Committee, which has already been investigating Santos since March concerning accusations he "engaged in unlawful activity" relating to his 2022 campaign.
Last week, Santos plead not guilty to the 13 federal charges against him, which include wire fraud, money laundering, theft of public funds and making false statements to the House.
DEMOCRATS HAVE AN OPPORTUNITY TO MAKE REPUBLICANS SWEAT WITH SANTOS EXPULSION EFFORT
Santos's communications director, Naysa Woomer, also reportedly resigned Wednesday. It wasn't immediately clear why Woomer, an experienced congressional staffer who has worked for a number of members of Congress, left her post.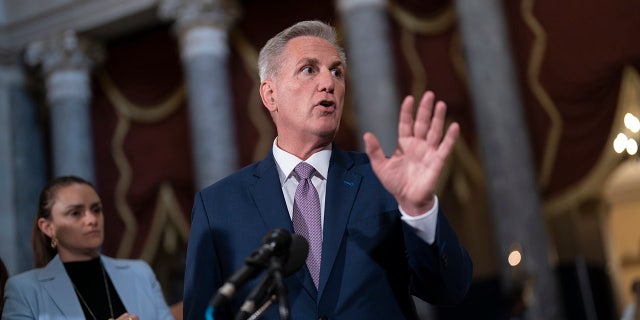 Fox News Digital reached out to Santos's office for comment but did not immediately receive a response.