As Prince Harry continues to fight for his family to be protected when they visit the United Kingdom, he faced a new security threat in the states.
Following the Ms. Foundation Woman of Vision Awards in New York Tuesday, the Duke and Duchess of Sussex were involved in a "near catastrophic car chase" after the ceremony. 
Meghan Markle, her husband and her mother, Doria Ragland were allegedly pursued by photographers for "over two hours," which resulted in "multiple near collisions involving other drivers on the road," according to a spokesperson for the royal couple.
While Harry's relationship with his family has taken a turn for the worse in recent years and the pursuit wasn't on British soil, royal expert Ian Pelham Turner told Fox News Digital that Prince Harry's father, King Charles III, would likely be unhappy that his son could have been seriously harmed.
PRINCE HARRY, MEGHAN MARKLE CHASE: NYPD REPORT MAY CONTRADICT CLAIMS OF 'NEAR CATASTROPHIC' INCIDENT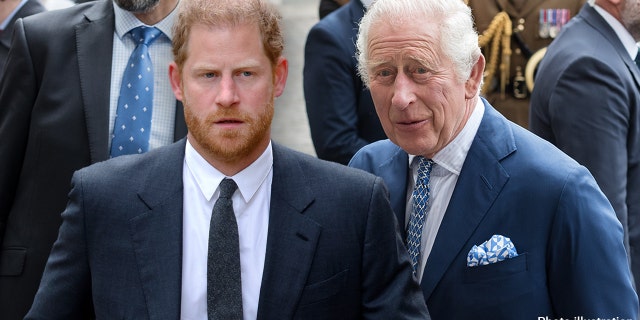 "I feel that King Charles would be extremely concerned with these incidents and could make him review the police and security protection," Turner said.
A spokesperson for Prince Harry and Markle confirmed the couple was involved in a car chase "at the hands of a ring of highly aggressive paparazzi."
"This relentless pursuit, lasting over two hours, resulted in multiple near collisions involving other drivers on the road, pedestrians and two NYPD officers," they added. "While being a public figure comes with a level of interest from the public, it should never come at the cost of anyone's safety."
Markle and Harry stepped back from their senior roles within the royal family in 2020 and have since settled in California to raise their two children, Prince Archie and Princess Lilibet.
When their titles changed, so did their taxpayer-funded security detail, and the Duke and Duchess of Sussex have largely relied on paying for their own private protection.
"If they had wanted a quiet life, when they were genuinely concerned about their privacy and their safety, and they were in Canada, I thought to myself at the time – they were living their values, they wanted peace and to be with family," royal expert Hilary Fordwich said. "Now, if you move to LA, you hire three PR firms, you take contracts from the likes of Netflix, and go to New York City to accept an award … It's risk-taking. It's risky."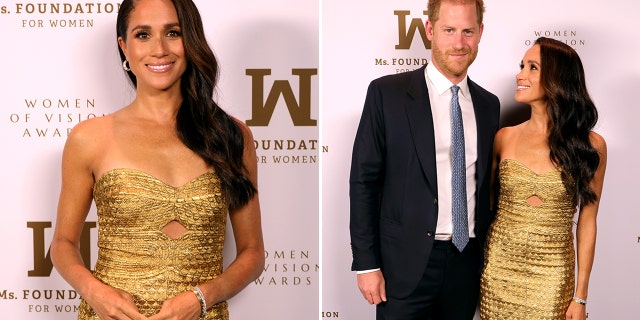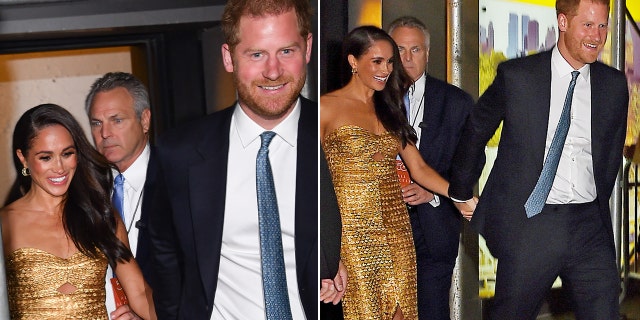 Fordwich added, "While being a public figure comes with a level of interest from the public, it should never come at the cost of anyone's safety."
PRINCE HARRY STILL FIGHTING FOR POLICE PROTECTION IN UK AFTER BEING DENIED
New York City Mayor Eric Adams criticized the "reckless and irresponsible" incident during a press conference, but also found it "hard to believe" a "two-hour, high-speed chase" happened in the densely-populated city wrought with traffic, pedestrians and ongoing construction projects. 
"Two of our officers could've been injured," he told reporters during a press conference before adding, "You shouldn't be speeding anywhere, but this is a densely populated city."
"I would find it hard to believe that there was a two-hour high-speed chase… but we will find out the exact duration of it, but if it's 10 minutes, a 10-minute chase is extremely dangerous in New York City," he continued. "Any type of high-speed chase that involves something of that nature is inappropriate. Police do it under limited circumstances when they're going after violent people, but to do it – because you want to get the shot – can turn out to be a place where people can be harmed in a real way."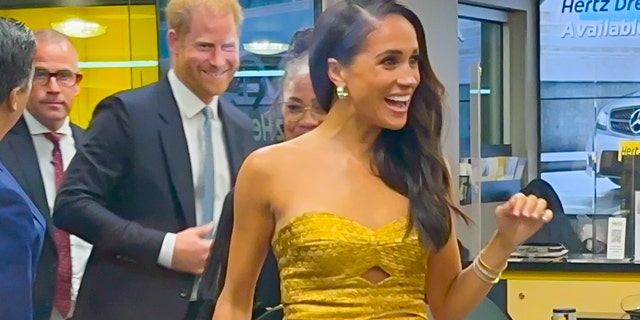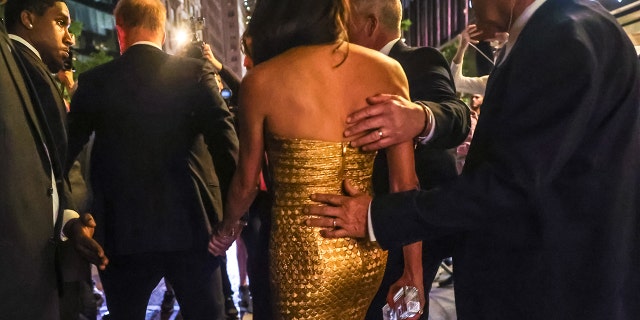 "It must have been scary, being chased by paparazzi at night over a very lengthy period," royal commentator Richard Fitzwilliams told Fox News Digital. 
"As more details emerge of the incident that the Sussexes, through a spokesperson, have described as 'near-catastrophic,' echoes of that fateful chase that led to Diana's death, and which have haunted Harry ever since, will have seemed all too real."
PROWLER ARRESTED OUTSIDE MEGHAN MARKLE, PRINCE HARRY'S MONTECITO HOME
Harry's mother, Princess Diana, was 36 years old when she died on Aug. 31, 1997, following a car collision in Paris, France. 
Diana, along with her boyfriend, Dodi Al-Fayed, and their driver, Henri Paul, were killed while being pursued by photographers in the Pont de l'Alma tunnel. Diana and then-Prince Charles divorced in 1996.
"The fact that the emphasis is clearly different in the Sussexes description of events and those of the NYPD, does not mean it was less horrible," Fitzwilliams said. "Those in public life have crosses to bear and this is one they should not have to endure.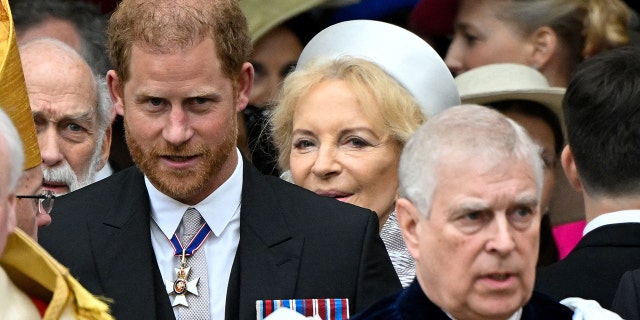 "In Britain, Harry has a case against the Home Office regarding the downgrading of security which happened when they ceased to be senior working royals. He also wants to pay – not the taxpayer – which raises issues as to whether the wealthy should have preferential treatment. However, when incidents like this take place, it is surely time that some solution should be found on both sides of the Atlantic for their protection."
He added, "I think there is bound to be a reassessment of their security needs after this."
Royal author Christopher Andersen thought the king would be "decidedly underwhelmed by the whole episode."
KING CHARLES 'FURTHER ALIENATED' FROM PRINCE HARRY BY QUEEN CAMILLA; INSIDER SAYS 'THINGS LOOK PRETTY BLEAK'
"Every day superstars, heads of state, celebrities of every variety are driven around Manhattan as a matter of course and without incident," Andersen said. "Often, they too have to avoid photographers – annoying, but it's the price one pays for choosing to live one's life in the spotlight." 
Andersen added, "Charles believes that, as non-working royals, the Sussexes simply aren't entitled to taxpayer-funded royal security. This strange incident isn't going to change that."
Kinsey Schofield of the To Di for Daily podcast said that "Harry and Meghan overreacted" to the incident.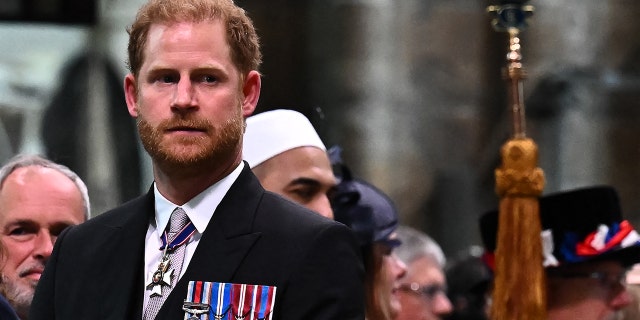 "NYC is not known for aggressive paparazzi," she said. "It is typically where celebrities go to be invisible."
Schofield agreed that King Charles would stick to his word and not give any preferential treatment to his youngest son. 
CLICK HERE TO SIGN UP FOR THE ENTERTAINMENT NEWSLETTER
"I think, within the family, they have determined that Harry is a liability. He overreacts and loses his mind when he doesn't get his way. I think they are done giving him special treatment."
Shannon Felton Spence echoed similar statements that Prince Harry and Meghan Markle are not royal responsibilities.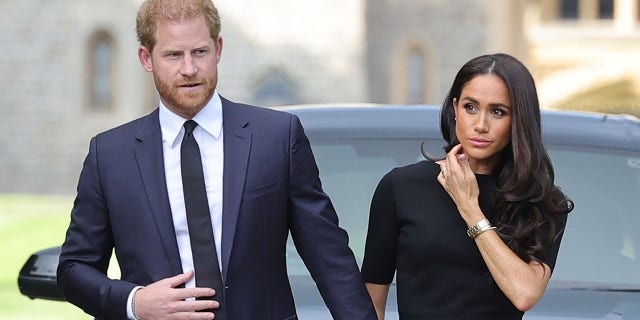 "The British taxpayers cannot be responsible for the security cost of what are private citizens and who have made the choice to base themselves in a foreign country," she said. "They are not working for the British taxpayers anymore.
"Celebrities pay their own security costs."
Regardless of who is paying, former NYPD detective and president of Brosnan Risk Consultants, Patrick J.Brosnan said protection was needed on multiple levels.
"I would draw an inference that based on facts, info, data and real time intelligence, that [NYPD assistance] was needed and necessary to keep [the Duke and Duchess of Sussex] safe, as well as the citizenry of New York City," Brosnan told Fox News Digital.