Lawmakers in Maine are getting behind a drive to pay lobster fishers to comply with potential new fishing regulations.
Lobster and crab fishermen face the prospect of tough new rules designed to protect vanishing North Atlantic right whales. The rules would require harvesters to use new kinds of gear, and change when and where they can fish.
IN MAINE, REGULATORS PURSUE NEW LOBSTER REGULATIONS WITH STRICTER SIZE LIMITS
Democratic Sen. Eloise Vitelli of Arrowsic proposed a bill that would create a "lobster innovation fund" to pay lobster fishing license holders to test new fishing technologies. The Maine Legislature's marine resources committee unanimously approved the proposal, which now goes the full Legislature.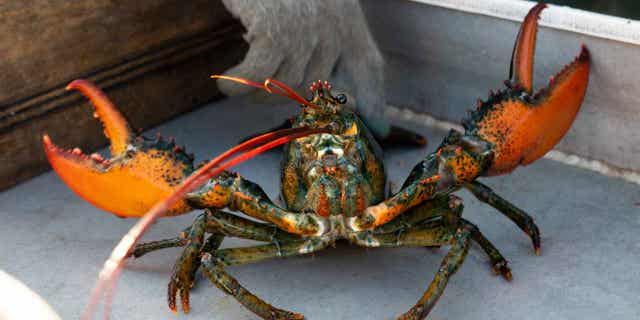 The proposal would set aside $1 million per year for the next two fiscal years.
MAINE GROUP SUES CALIFORNIA AQUARIUM FOR TELLING CUSTOMERS TO AVOID BUYING LOBSTER
Maine officials and members of the lobster industry are also challenging the new fishing rules in court. Federal regulators have said change is necessary because the whales are vulnerable to entanglement in fishing gear, but the industry has described the new rules as too onerous.
"The fight against these regulations continues. In the meantime, this bill will make sure we're prepared for whatever changes still await us," Vitelli said.