Two LSU seniors' lives drastically changed at 3 a.m. Jan. 15, when they stopped to be Madison Brooks' "guardian angels," as Brooks' mother now calls them. 
Brooks, a 19-year-old LSU sophomore, was dying on a busy, four-lane highway in Baton Rouge, Louisiana, after she was allegedly raped and let out of her suspected attackers' car along the side of the road. 
Her blood-alcohol level was .319%, almost four times the legal level to drive, according to authorities, and she stumbled into the street, where she was hit by a car.
Beau Adams, 21, was on his way home after his shift as a bartender with his friend, Kathryn Devillier, 21, when they saw a truck in the road hit what they initially thought was a deer. 
LSU DEATH: MADISON BROOKS' LAST TEXT TO MOM, WHO 'KNEW SOMETHING TERRIBLE HAPPENED'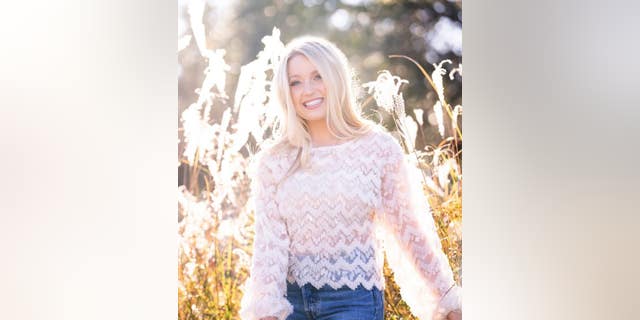 They didn't know who she was or what was going on, Adams told Fox News Digital in an exclusive interview
"I was going to pull over to help the guy move the animal so he can get on his way," Adams said. "Once we pulled off the side of the shoulder, we realized it was a girl."
LSU DEATH: MADISON BROOKS' FAMILY ON LEAKED VIDEO CLIPS NIGHT OF ALLEGED RAPE: 'REALLY LOW BLOW'
The driver who hit Brooks "was just standing there in shock," Adams said. "The truck was wrecked. She was on the ground, and I was trying to stay calm in the moment to try to help in any way we could.
"Once I realized she wasn't breathing, I got on my knees and kept asking, 'Are you OK? Are you OK?' But she wasn't responsive." 
That's when he performed CPR, which he learned in 8th grade, treating Brooks for the next 10 to 15 minutes until emergency personnel arrived. 
Meanwhile, Devillier dodged traffic to find any of Brooks' belongings and identification. She said she found Brooks' purse on the other side of the highway. 
MADISON BROOKS DIED FROM 'TRAUMATIC INJURIES' AFTER GOOD SAMARITANS TRIED TO SAVE HER
Brooks' mom, Ashley Baustert, spent a day with Fox News Digital last week, and she spoke about Adams' and Devillier's bravery. 
"It gives me a lot of comfort and peace in that Beau and Kathryn were both there. The last few people that Madi saw wasn't going to be her [alleged] attackers," Baustert said. 
ADAMS AND DEVILLIER DIDN'T WANT TO LEAVE MADI
After medical personnel rushed Brooks to a hospital, Devillier and Adams felt like they weren't done. 
Devillier, who lost her own mom in a car accident, knew the pain Brooks' family would be feeling, so she tracked Brooks' mother down on social media to talk to her.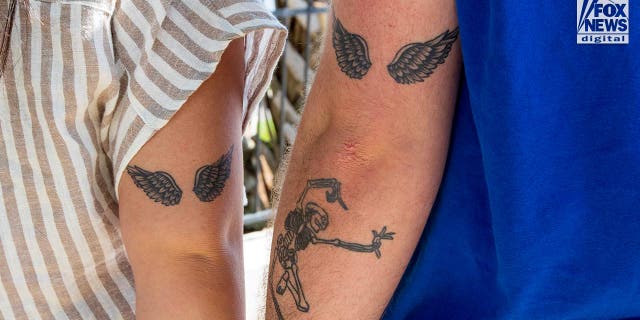 "One of the people who was there (at Devillier's mom's car accident) contacted my grandma, and it brought her a lot of peace, so I wanted to at least let Madison's mom know she wasn't in any pain. She wasn't responsive," said Devillier, who's saved in Baustert's phone as "Madi's Gaurdian Angel."
They found out which hospital Brooks was taken to and were there around 6 a.m. to check on Brooks, staying until they got answers about what happened to the young LSU student.
MADISON BROOKS: TIMELINE OF LSU STUDENT'S ALLEGED RAPE, DEATH 
"We were so frantic and needed to know if she was OK," Devillier said. So, after a while, theahospital security guard introduced them to the responding officer, who gave them a brief synopsis of what happened. 
"They were put there for a reason by the grace of God," Baustert said. "I truly believe that because no other people stopped and did what they did."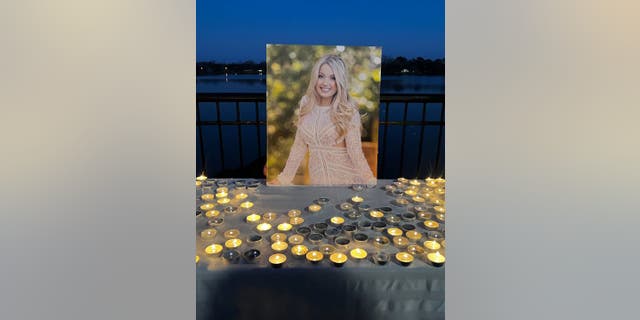 Even though Brooks ultimately died in the hospital, Baustert believes Beau's life-saving measures prolonged her daughter's life long enough that her family could say their goodbyes and so doctors could preserve her organs for donation, which was "very important to Madi."
The lives of Brooks' family, Devillier and Adams have been intertwined ever since. They both have winged tattoos on their arms to honor Madison.
AS LSU REELS FROM MADISON BROOKS' ALLEGED RAPE AND DEATH, CRIME TORMENTS COLLEGE TOWN
The LSU seniors marked the area of the accident with a cross as a memorial for Brooks on the side of Burbank Highway, which grew with stuffed animals and other trinkets. And they attended Brooks' funeral and memorial services.
They keep in touch with Brooks' mom and check in on her. 
LIFE AFTER BROOKS' DEATH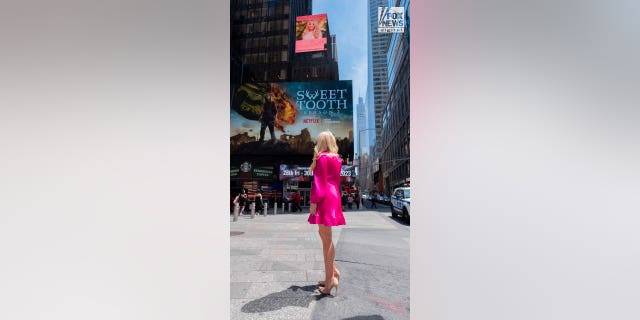 No one could've predicted leaving work that weekend, before LSU's spring semester even started, would've changed all their lives the way it did. 
As the adrenaline wore off that night, Adams and Devillier struggled with their own grief and trauma. 
MADISON BROOKS DEATH: LEAKED VIDEO OF LSU STUDENT TRIGGERS OUTRAGE
"Once we got back in the car, I totally freaked out," Devillier said. "I lost it. And it's something we still think about. We drive past the spot every day."
They spoke through all their what-ifs and said they've been getting therapy.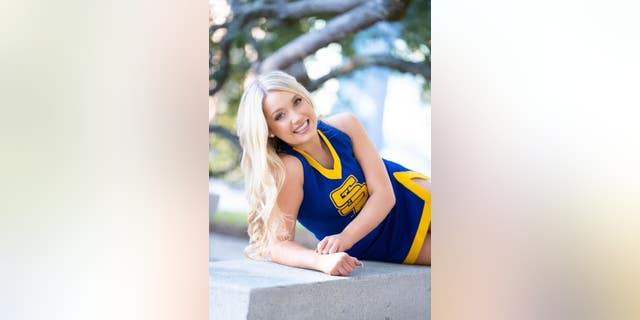 "I wish there was more we could've done in the moment and think about if we could've done more," Adams said. 
Devillier said, "I wish I could've been in the ambulance with her. There were so many things you wish you could've done and changed, but I'm glad we were at least there for her."
THE RUMBLE OF SPEEDING CARS ON BURBANK HIGHWAY
Burbank Highway has a notorious reputation for pedestrian accidents, but it's a vital thoroughfare that connects off-campus student housing, LSU's campus and football stadium and the university's social hub called Tigerland, along with the rest of Baton Rouge.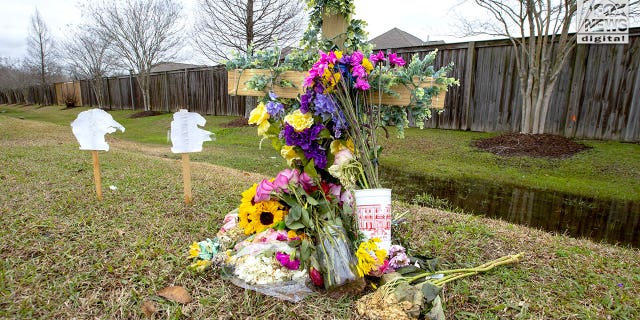 But there are no streetlights or sidewalks, and drivers speed so fast that the vibrations of passing cars can be felt under your feet if you're standing on the side of the road. 
Adams spoke to the driver, whom police have cleared of wrongdoing, the night of the accident, and he told Adams that Brooks was walking in the middle of the road.
MADISON BROOKS TO BE LAID TO REST AS FAMILY VOWS HER 'LIFE AND LEGACY WILL NEVER BE FORGOTTEN'
Within a month of Brooks' Jan. 15 death, when she was hit by a car on a Baton Rouge highway after her alleged rapists dropped her off on the side of the road, lawyers representing the four suspects released two short videos to local news stations that showed Brooks in a negative light.
SUSPECTS' LAWYERS DEFEND CLIENTS IN COURT
Four men were arrested in Brooks' alleged rape and subsequent death. 
Casen Carver, 18, and Desmond Carter, 17, were indicted on third- and first-degree rape charges. Despite his age, Carter will be tried as an adult.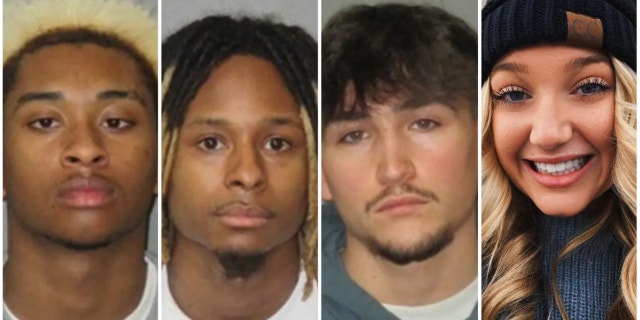 The other two suspects, Everett Lee, 28, and Kaivon Washington, 18, are awaiting indictment. Lee was charged with principal to third-degree rape, and Washington was charged with third-degree rape. 
"I hope Madison and her family get justice," Adams said. 
SUSPECT IN LSU STUDENT MADISON BROOKS' ALLEGED RAPE ARRESTED AGAIN, ACCUSED OF THIRD SEX CRIME
Lawyers for the suspects maintain their clients' innocence and have said the sex was consensual. Carver's lawyer, Joe Long, told WWLTV the charges against his client were unwarranted. 
Carver "declined sex when offered and was called gay when he wouldn't have sex with her," Long told the local news outlet. "The DA has seen it fit to pursue charges that could put him in prison for the rest of his life. Facts don't matter when the mob wants their pound of flesh."
MADISON BROOKS FOUNDATION BILLBOARD IN TIMES SQUARE
Carver's indictment was the most recent update in the judicial process, which could drag on for years. 
To stay healthy, both mentally and physically, Baustert said she tunes out the legal side of her daughter's death and relies on her lawyer, Kerry Miller, who relays important information.
MADISON BROOKS REMEMBERED IN OBITUARY AS LIVING 'EVERY DAY TO THE FULLEST'
"I really don't let myself go there," Baustert said.
Instead, she focuses on her family and devotes her time to the Madison Brooks Foundation, which advocates for organ donation (a topic the Brooks avidly support), the safety of young adults and a hardship scholarship in Madison's name. 
WATCH MADISON BROOKS' FUNERAL:
CELEBRATING WHAT WOULD'VE BEEN BROOKS' 20th BIRTHDAY IN NYC
Her best friend, Jenny Reimold, told Fox News Digital that she's proud to watch Baustert "put her pain into a purpose to honor Madi."
Baustert, Reimold and Baustert's mom, Mandy LeBlanc, continued their annual tradition and celebrated what would have been Brooks' 20th birthday with a trip to New York City, specifically Times Square, where a billboard of the Madison Brooks Foundation towered above the Big Apple.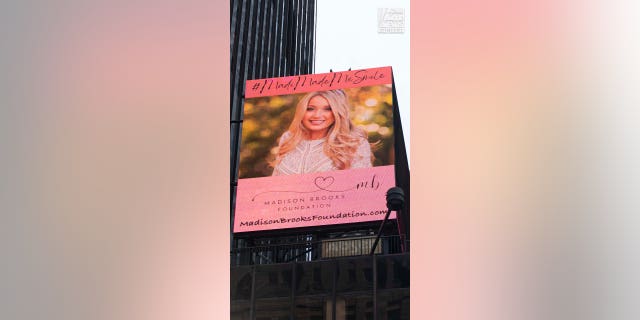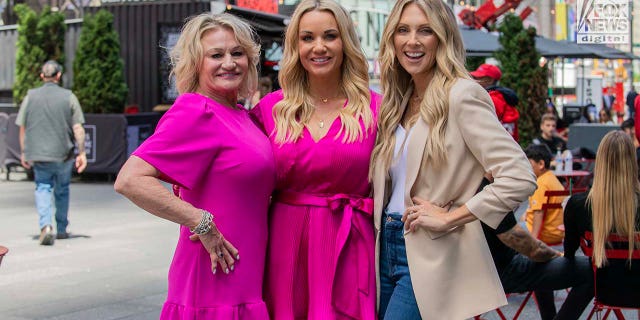 They spent Monday afternoon with Fox News Digital and talked about Brooks' life and how they're coping with the loss while checking out the billboard. 
"I feel she's with me all the time," Baustert said. "Now, it's about picking up where Madi left off."
Brooks' family registered a star in her honor. It's located at the very tip of bull's horn of the Taurus constellation, which her family said represents her perfectly. 
"She was brave. She was fearless. She was strong, and she stood up for what she believed in. No one could convince her to do or say anything she didn't feel was important," Baustert said.
"But she loved with everything she had. She treated her friends like her siblings, like they were part of her family."
They bought a telescope for ther brothers so they can see Brooks' star whenever they want.