Harrison Ford had a hard time fighting back tears at the Cannes Film Festival in the South of France Thursday night.
Ford attended the festival with wife Calista Flockhart for the premiere of "Indiana Jones and the Dial of Destiny." This marks Ford's fifth and final movie in the franchise.
Variety reported that once the film concluded, there was a standing ovation that lasted more than five minutes in the Palais des Festivals.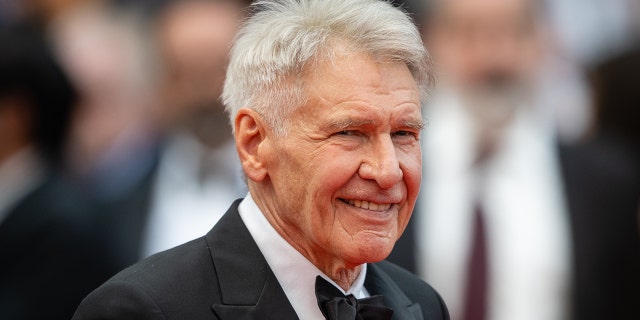 On Thursday, the "1923" star was also awarded with a surprise Palme d'Or by Cannes Festival Director Thierry Frémaux. The award was founded in 1955 and is the highest prize given at the festival.
HARRISON FORD CHOKES UP WHILE TALKING ABOUT HIS LAST 'INDIANA JONES' FILM AT DISNEY D23 EXPO: 'I'M VERY PROUD'
"I'm very moved by this," Ford said, according to Variety. "They say when you're about to die, you see your life flash before your eyes, and I just saw my life flash before my eyes. A great part of my life, but not all of my life. My life has been enabled by my lovely wife, who has supported my passion and my dreams, and I'm grateful."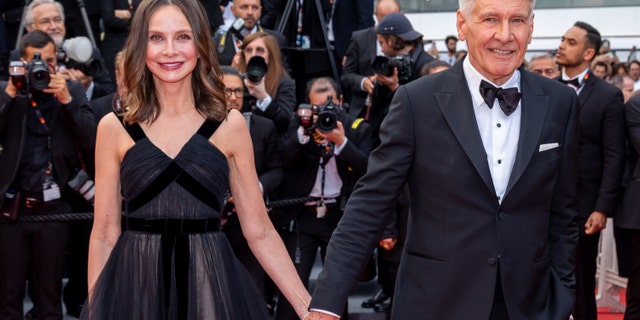 The "Star Wars" actor then introduced the highly anticipated film to the audience. 
"I love you, too. But I've got a movie you ought to see," Ford said. "It's right behind me. So let me get out of the way, and thank you again for this great honor."
Prior to the festival, Ford shared that "Dial of Destiny" will be the last time he portrays the legendary archeologist.
"This is the final film in the series, and this is the last time I'll play the character," Ford told Total Film magazine. "I anticipate that it will be the last time that he appears in a film."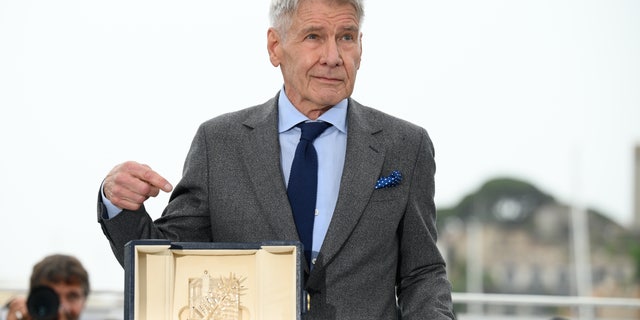 Addressing the rumored Disney+ television series adaption of "Indiana Jones," Ford clarified that he will not be a part of that production "if it does come to fruition."
In an appearance on "Good Morning America," Ford revealed he will miss "nothing" when it comes to playing Indiana Jones.
"We did it," Ford said. "I mean, I cannot tell you how much joy it's given me to be Indiana Jones, and I've done it five times, and I've loved every time … Even when it wasn't admired as much as it sometimes was.
CLICK HERE TO SIGN UP FOR OUR ENTERTAINMENT NEWSLETTER
"But every time the passion of the people involved matched my passion because I love what this kind of film brings to the audience. The combination of adventure and emotion is really the elements of its success, and the actors that we have been able to bring to play the characters in this series have extraordinary strength."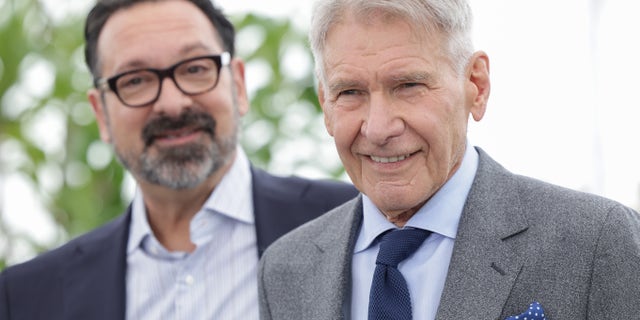 Ford also spoke about James Mangold, the "Indiana Jones" director, saying he is "the hardest-working director in show business."
"The guy never stops, and he says he's a match for Indiana Jones." 
"Indiana Jones and the Dial of Destiny" debuts in theaters June 30.