A 72-year-old Georgia resident recently graduated from college with a degree in cinema studies on Thursday — and his proud, 98-year-old mother was in attendance.
Lawrenceville's Sam Kaplan enrolled at Georgia Gwinnett College in 2019 — 50 years after he opted to not pursue higher education when he graduated from high school in 1969.
"I was riding down the highway and heard on the radio they were offering this degree," Kaplan told FOX 5 Atlanta. "The next exit was Collinsville, so I exited off and five minutes later, I was registering for class.
"I've always liked to write, I love to tell stories. I thought I could turn my stories into screenplays, but I needed to have the foundation of what to do."
WOMAN KILLED IN ATLANTA SHOOTING ID'D AS CDC WORKER AMY ST. PIERRE; SUSPECT CHARGED WITH MURDER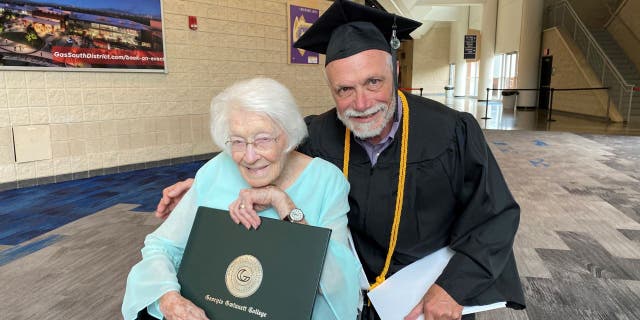 Kaplan said that the experience was nerve-wracking, but ultimately rewarding. He graduated summa cum laude with a major in cinema and media arts and plans to write more screenplays in the future.
"It was exciting, nervous, but it was a challenge. Learning how to study again and interacting with the students was a lot of fun," Kaplan said. "I'm very excited, and I feel proud of myself for doing this."
ATLANTA SHOOTING SUSPECT CAPTURED IN COBB COUNTY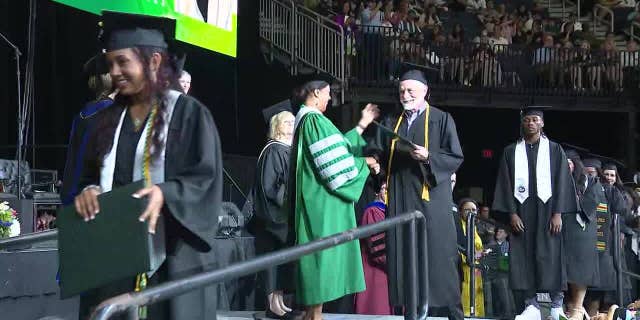 The cherry on top of Kaplan's big day was that his mother, Virginia Kaplan, was in attendance during the graduation ceremony.
"I am so proud of him," she told the Gwinnett Daily Post. "He had many challenges, but he persevered, and I am so pleased, delighted and very, very proud."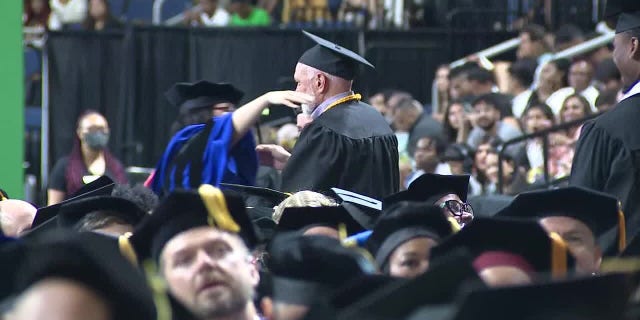 "With his new degree, he's going to be so successful in anything he does. And, who knows, I might even be in the movies," the overjoyed mother, who will turn 99 soon, added.