Police in Fort Worth, Texas released dramatic bodycam footage Thursday showing the moment a kidnapped infant was located after being inside a car when it was stolen out of a driveway.
The department said officers responded to a kidnapping call at around 7 p.m. Monday in the 3300 block of N. Pecan Street. The caller told officers an unknown male jumped into her car while her six-month-old son was inside it and drove off.
A man, who did not want to be publicly identified, told FOX 4 Dallas-Fort Worth that the boy was his nephew and the car was at his home when it was stolen. He said his sister-in-law stopped by to drop something off, leaving the baby in the car for a few minutes.
Fort Worth police said during those few minutes, the suspect, who has been identified as 25-year-old Elliott Reyes, took off with the car.
INDIANA POLICE OFFICERS RESCUE BABY, FIVE ADULTS FROM BLAZING FIRE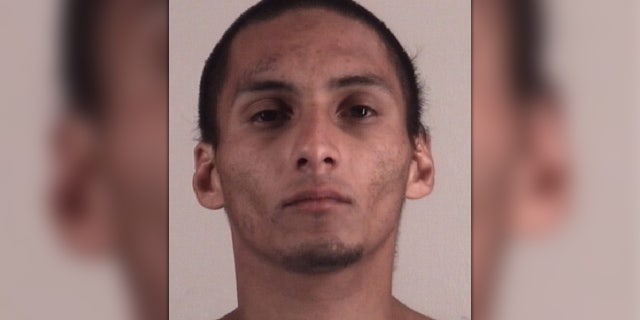 Multiple units began the search for car and the baby boy. About an hour after the kidnapping call was made, officers found Reyes and the stolen car on Deen Street, and he was taken into custody. The baby, however, was nowhere to be found.
"We were freaking out at that moment. We had no baby," Fort Worth Police Sgt. Ronnie Chau told FOX 4. "We put [Reyes] in a vehicle and had him direct us to where the baby was." 
Approximately five minutes later, officers found the baby in his car seat near a ravine on a dead end road in a residential area. The bodycam footage shows that he was surrounded by garbage and discarded furniture.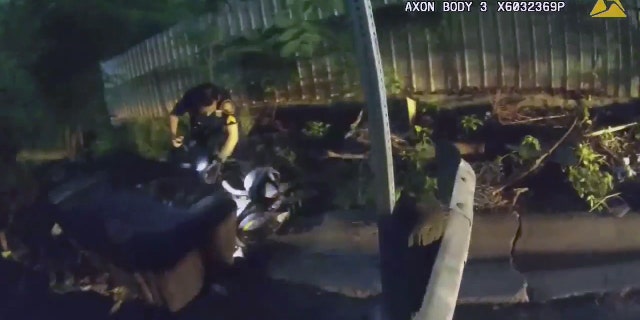 FLORIDA OFFICER WHO CAN'T SWIM RESCUES DROWNING INFANT FROM RETENTION POND, BODYCAM VIDEO SHOWS
Chau, who is the officer seen in the video picking up the baby, said the car seat was on its side and the months-old boy was hanging by its straps when they got over to him. As a father himself, he said parental instinct combined with his decades of training immediately kicked in to console the infant.
Paramedics evaluated the little boy, determined he was unharmed and returned him to his mother.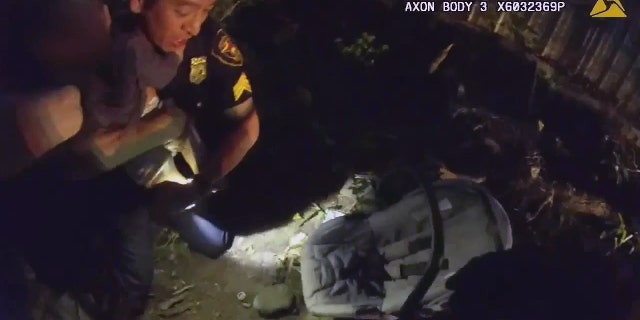 "She was very happy," Chau said of the reunion. "She was just crying the whole time."
Fort Worth police said Reyes is charged with kidnapping, abandoning/endangering a child and auto theft. He is booked into the Tarrant County Corrections Center with bonds totaling $668,000.
Jail records show he is facing three additional charges, including attempted capital murder of a person under ten years old.