The Florida Panthers and Carolina Panthers played the sixth-longest NHL game ever Thursday night into Friday morning, totaling just under 140 minutes of game play.
The game ended minutes shy of 2 a.m. on the East Coast when Matthew Tkachuk scored the game-winning goal with 12.7 seconds left in quadruple-overtime.
Given the time the game ended, the Panthers created an excuse note fans could use to get out of work or school Friday.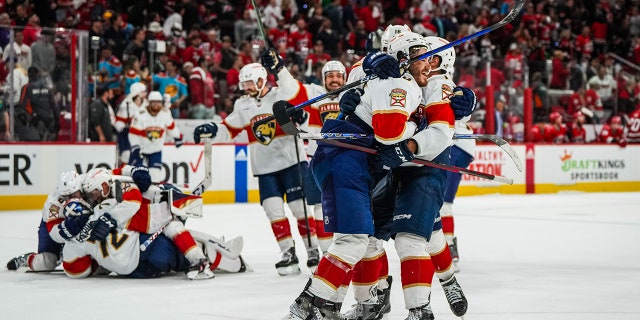 "To whom it may concern, Please excuse _______'s tardiness to ________ on May 19, 2023," the form letter said. "As you are probably aware, our Game 1 in the Eastern Conference Final against the Carolina Hurricanes went into four (4) overtime periods, and they had to stay up late to support to Cats.
_________'s support is essential to the team, and we appreciate your understanding."
It was the longest game in the NHL since the Tampa Bay Lightning and Columbus Blue Jackets played a five-overtime marathon Aug. 11, 2020, in Toronto.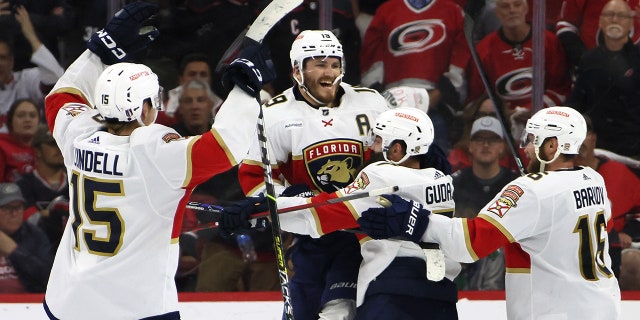 TWITTER SOUNDS OFF AFTER PATRICK MAHOMES CALLS FOR ARIZONA COYOTES TO RELOCATE TO KANSAS CITY
Florida found the back of the net in the first overtime, but it was called back due to goaltender interference.
The game lasted so long even Tkachuk didn't feel like celebrating. After scoring the game-winner, he pointed directly toward the tunnel in the arena, instructing his team to get off the ice and into the locker room to celebrate.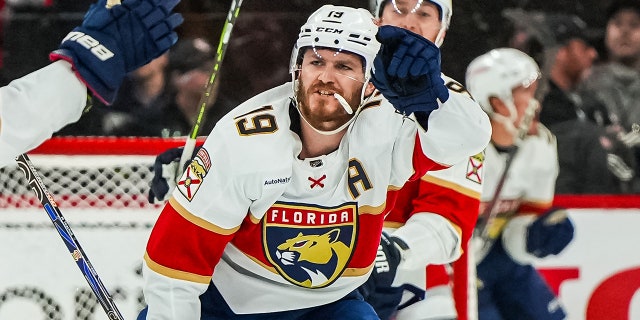 Game 2 is Saturday night in Carolina before the series heads south Monday.