The Indianapolis Colts selected quarterback Anthony Richardson with the fourth-overall pick of the 2023 NFL Draft, signaling that Richardson is the QB of the future. 
The Florida product enters the league with raw talent but without a ton of experience, not becoming a full-time starter in college until the 2022 season.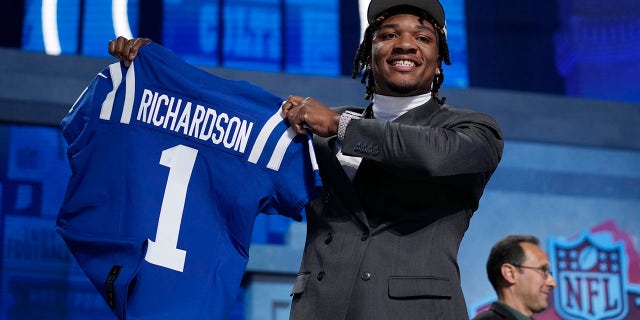 Indianapolis also has veteran quarterback Gardner Minshew on its roster, who could be competing with Richardson to be the Day 1 starter in 2023. 
RAVENS FIRST-ROUND DRAFT PICK ZAY FLOWERS SURPRISES DAD WITH NEW CAR
On Wednesday, Minshew praised Richardson, saying he has been impressed with how quickly he has been able to process. 
"I've been really impressed, because a lot of the time the bigger guys with the bigger arms aren't as quick with some of the RPO stuff and the underneath passes," Minshew said, according to NFL.com. "He's very quick, and his feet are very quick, and I think he can get the ball out and process fast."
The two quarterbacks worked out together at the same facility in Florida prior to the draft, before they knew they would be teammates.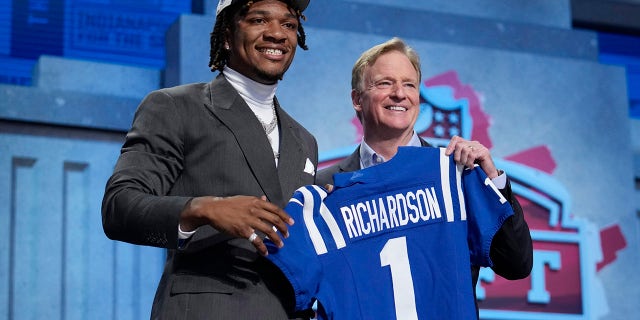 "Obviously, the first thing is just how impressive the ball just jumps out of his hand. Physically, he's got everything you want, so from that standpoint just seeing him is like, 'Wow, this dude's really got a chance,'" Minshew said. "And then getting around him and seeing how he works, how he takes criticism and wants to learn and get better, all those things are really encouraging to be around."
While first-year head coach Shane Steichen has not revealed whether Richardson will be the Day 1 starter or whether a competition will take place during training camp, Richardson's selection undoubtedly makes him the future of the franchise.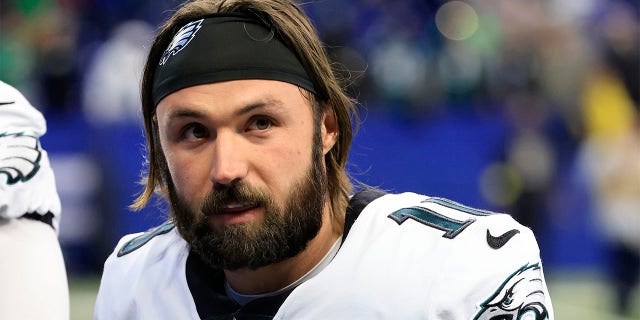 Minshew said part of his job as the veteran quarterback on the team is to help his younger teammates at the position. 
"That's part of my role, is trying to get them comfortable. You want to help the room as much as you can, everybody that's in it," he said. "So we've got two younger guys, him and Sam, so just trying to help them out whenever I can."