Doctors are reminding parents to be extra careful with their children after a string of emergency surgeries in Cuba were necessary to remove foreign objects lodged in airways.
The most recent incident involved a 17-month-old child who swallowed the spring from a clothespin, news agency Jam Press reported. 
The child was brought to the hospital with "severe breathing difficulties," said the agency. 
His mother said he swallowed the spring while she was hanging clothes to dry in her garden. 
TEXAS TODDLER LANDS IN ICU AFTER SWALLOWING DAD'S WATCH BATTERY
Dr. Antonia Maria Salermo Reyes, an ear, nose and throat specialist at Octavio de la Concepción de la Pedraja Paediatric Hospital in Holguín, Cuba, discovered the spring had lodged itself in the boy's esophagus. 
Dr. Salermo Reyes, along with Dr. Pablo Medina, Dr. Mavil Benítez and Dr. Alberto Igarza then formulated a plan to remove the spring via surgery on May 9, the same source reported.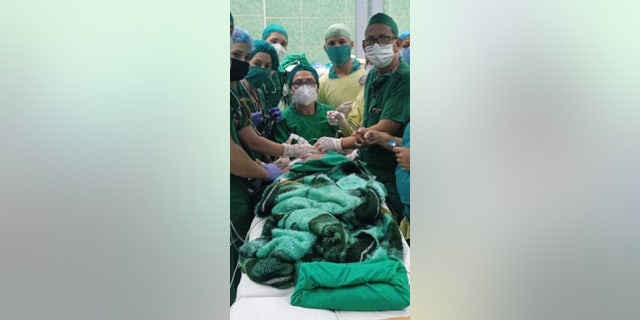 The exploratory esophagoscopy involved a 22-cm rigid endoscope, said Jam Press.
"We observed significant edema of the oesophageal mucosa caused by the foreign body we extracted," said Salermo Reyes. 
MAINE MOM RAISES THE ALARM AFTER HER BABY DAUGHTER NEARLY DIES FROM SWALLOWING A WATER BEAD
Reyes also noted doctors were grateful "the child did not present any intraoperative complications."
He was the fifth child to undergo surgery to remove a foreign object, said the hospital.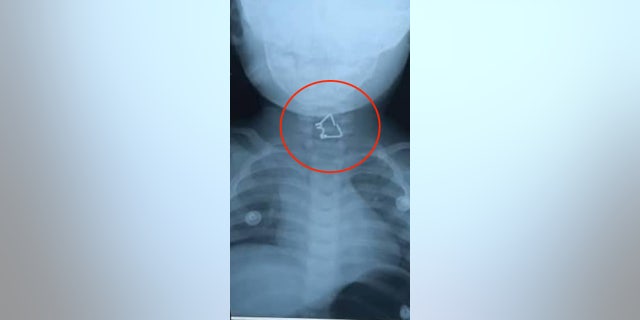 The surgery was a challenge as there was significant concern the sharp points of the spring could perforate the toddler's esophagus.
"However, the operation was considered a success and the young lad is expected to make a full recovery," Jam Press noted. 
BABY IN PENNSYLVANIA ON ROAD TO RECOVERY AFTER SWALLOWING TWO WATER BEADS: 'NOT WORTH THE RISK'
Children under the age of five are at the greatest risk of choking, said the website for the New York Department of Health.
A child's trachea is about the size of a drinking straw. 
"Choking is the fourth leading cause of unintentional death in children under the age of 5," said the site.
This works out to one child dying from choking on food every five days, they said.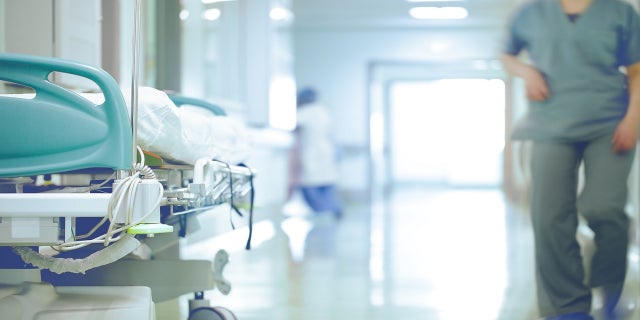 Each year, more than 12,000 children are sent to the emergency room for choking related injuries, said the site.
CLICK HERE TO SIGN UP FOR OUR LIFESTYLE NEWSLETTER 
This is due in part to the small size of a child's trachea, said the department website. 
A child's trachea is about the size of a drinking straw, they said. 
Some common non-food choking hazards are "latex balloons, coins, marbles, toys with small parts, small balls, pen or marker caps, button type batteries, medicine syringes, screws, stuffing from a bean bag chair, rings, earrings, crayons, erasers, staples, safety pins, small stones, tiny figures and holiday decorations including tinsel or ornaments and lights," said the New York Department of Health.