Reliever Trevor May says Major League Baseball's new pitch clock rule has contributed to his anxiety, which has gotten bad enough that he has landed on the Oakland Athletics' injured list. 
May, 33, became the third player this year to land on the IL with mental health issues. Colorado Rockies closer Daniel Bard and Detroit Tigers outfielder Austin Meadows are dealing with similar situations. 
During an interview with the Mercury News, May, who has previously dealt with anxiety on the mound, revealed that the pitch clock has had an impact on his mental state this season.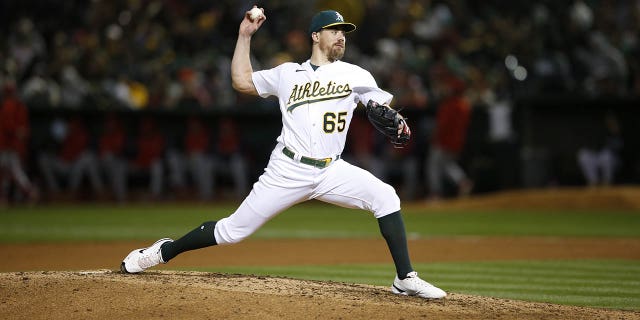 "Before, I had this big strong dude, a guard, and anxiety was trying to get in the doorway and the guard wouldn't let it," May said. "Now that anxiety is quick. The guard is too slow. The anxiety is just getting in there."
"We were told when we got up [to the majors], slow the game down, don't let the game speed up on you. Now the game is literally speeding up. We can't slow it down," he continued.
A'S PITCHER TREVOR MAY PLACED ON IL TO DEAL WITH ANXIETY
May used to step off the mound, take deep breaths and lock back in before throwing his next pitch if he felt his anxiety. However, with only 15 seconds with no one on base and 20 seconds with someone on, pitchers have had to speed up their deliveries. 
May's stats took a big hit when he was not able to adjust properly, as he owns a 12.00 ERA over six innings. His last outing on April 18 against the Chicago Cubs, May allowed three earned runs on two hits and one walk, pitching just one-third of an inning.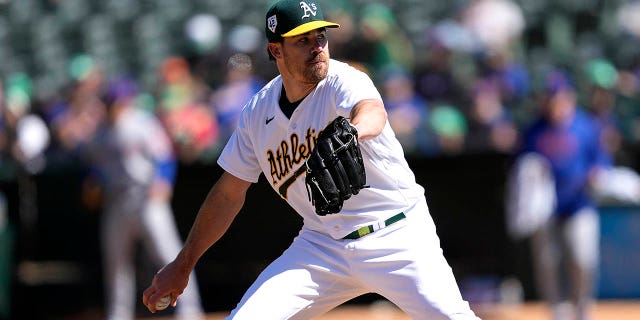 It has been so bad that May considered retirement, but he credits A's mental skills coach Ben Strack for talking him out of it. 
May also noted that family issues have contributed to his anxiety, though he did not divulge what they are. 
"If you go home now and you're done with baseball, you'd still be you," Strack told May. "You'd just be at home, you'd still have to deal with this. Then there'd probably be regret there. That'd pile on and be even worse."
There is no timeline on when May, who owned a career 3.83 ERA prior to his outings with the A's this season, will be back on the mound.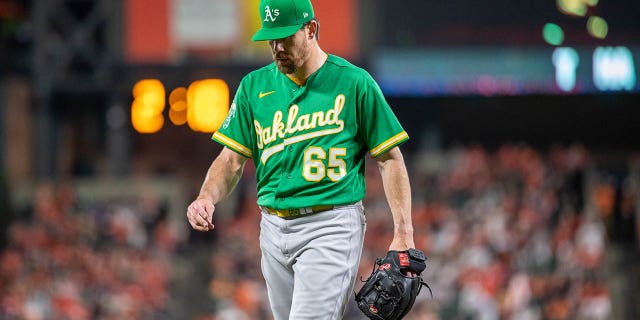 However, unlike the pitch clock, Oakland is not rushing him to throw his next pitch.