An Arizona woman and her boyfriend are accused of killing the woman's 2-year-old son after he was found beaten to death, police said.
Leilah Lopez, 20, and Johnny Brazell II, 20, were charged with first-degree murder and child abuse after the discovery.
Glendale Police Department officials responded to their residence on Tuesday after receiving a call from Brazell about a child not breathing. Brazell, who claimed to be the boy's stepfather, alleged that a dog attacked the boy and caused a gash on his head.
When officers arrived, they found numerous bruises across the boy's body, including swollen and bruised eyes, a bruised head and skull fractures. The boy also had no pulse.
RHODE ISLAND MAN FOUND GUILTY OF VIETNAM VET'S MURDER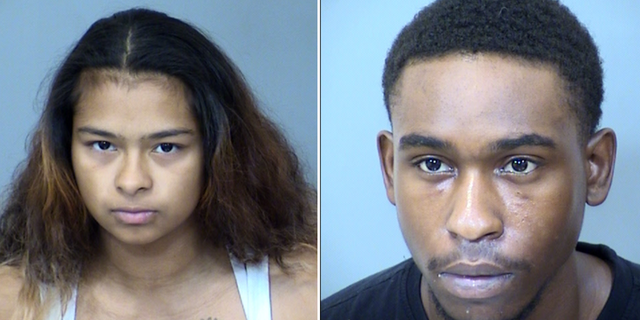 "These injuries were determined to be consistent with child abuse," the Glendale Police Department said in a statement shared with Fox News Digital.
According to police, Brazell and Lopez told inconsistent stories about the child being attacked by a dog before Brazell admitted to beating him.
"Upon further questioning and investigation, Brazell admitted to killing the child," police said. "Brazell indicated he had hit the child multiple times with a leather belt while dangling him in the air by his leg."
CENSUS BUREAU SUGGESTS 'SIGNIFICANT' NUMBER OF NONCITIZENS MISSED IN 2020 TALLY
"At one point, Brazell admitted to dropping him on his head onto a hardwood floor and swinging the child's body into objects within the room, striking his head against some furniture," the statement added.
The suspects were reportedly unconcerned about their crimes. The boy was breathing shallowly for a time, but the couple did not call 911 until he could no longer breathe.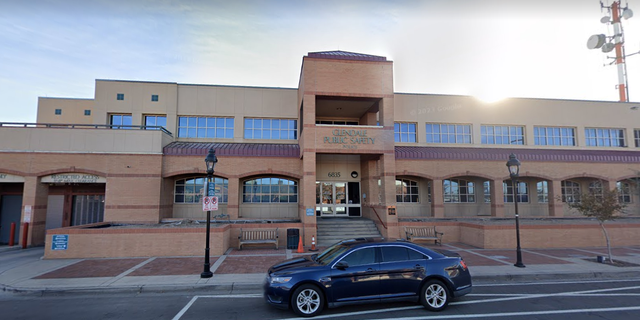 "Neither suspect showed any obvious remorse for their actions," court documents obtained by FOX 10 Phoenix said. "They discussed leaving the state to California, and it is known that both have significant ties and family in California, as well as the means to travel there."
"Both Brazell and Lopez agreed to lie to police, paramedics and the hospital about what had occurred," the police statement added.
The couple was booked into jail after their arrests. They are being held on $1 million cash-only bonds.